Message from the Chairman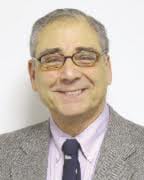 The Haddonfield Outdoor Sculpture Trust (HOST), in cooperation with the Borough of Haddonfield, NJ, has created a public/private outdoor art initiative that is populating downtown locations in Haddonfield with rotational, contemporary outdoor sculpture.
In addition, we are taking advantage of opportunities to supplement the works we are displaying with exhibits such as the Philadelphia Museum of Art's "Inside Out" project. This PMA program brings high quality replicas of artworks from the Museum's collection to neighborhoods throughout the region.
Our goal is to transform this walkable, attractive, and historically significant borough into a significant center for juried outdoor sculpture in the great tradition of public art. We are doing this through a not-for-profit Trust that is working collaboratively to bring notable work to accessible locations throughout the town.
The way was led by Haddonfield resident John Giannotti, a distinguished sculptor and a member of the Rutgers University faculty, who created what is affectionately known as "Haddy."
This 8-foot tall, 18-foot long bronze replica of the dinosaur Hadrosaurus foulki, which stands in the center of town, was created by Giannotti and commissioned by the town. The dinosaur seems poised to menace sidewalk shoppers, but locals know that duck-billed Haddy was a harmless herbivore.
In case you're not familiar with the story, Haddy commemorates the first full skeleton of a dinosaur found in North America (right here in Haddonfield), which was assembled in 1868 and is displayed at the Philadelphia Academy of Natural Sciences.
We hope that HOST's first several placements, which are featured on this website, will ultimately be joined by additional locations at as many as a dozen or more sites in the Borough. We invite anyone who is interested in our work to join us, and contribute "time, talent or treasure."
Sincerely,
Stuart Harting